BRAESWOOD PLACE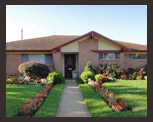 The community of Braeswood Place is a collection of seven subdivisions: Braes Heights, Ayrshire, Braes Manor, Braes Oaks, Braes Terrace, Emerald Forest, and Southern Oaks. Braeswood Place is a mainly single-family neighborhood of 2,200 homes inside Loop-610, east of the city of Bellaire, south of the cities of Southside Place and West University Place, west of the Texas Medical Center and the neighborhood of Old Braeswood, and north of Brays Bayou. Braes Terrace is the lone exception and is located south of Brays Bayou. The neighborhoods of Braeswood Place were built during the late 1940s into the1950s; Braeswood Place Homeowners Association was chartered in 1951.

In recent years, many of the neighborhood's ranch-style homes have been extensively renovated and expanded or torn down to accommodate larger houses. Many new homes are built by existing residents who love their neighborhood and don't wish to move but need more space. All new-construction homes and many of the renovated homes are raised on higher foundations to guard against the possibility of another occurrence such as Tropical Storm Allison.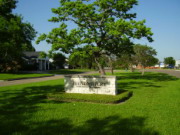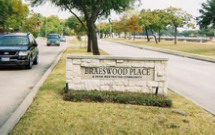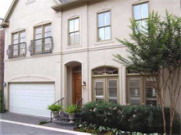 Lots in Braeswood Place are generally larger than those in neighboring West University and lot prices, either cleared or with an existing structure, begin near $300,000 and range up depending on square footage and location. Prices for new and recently built homes in Braeswood Place begin in the $700,000s and range above $2 million; updated existing homes sell from the high $300,000s to upwards of $500,000. Older homes selling above $400,000 are likely to have updated kitchens and baths and possibly a fourth bedroom.

Braeswood Place is served by several Houston Independent School District schools including Mark Twain Elementary, Pershing Middle and Lamar or Bellaire High schools. Both Mark Twain and Pershing have been demolished and replaced by new structures. The Rice School, a magnet public school, is located in the eastern part of Braeswood Place. There are also private and parochial schools close-by including St. Mark's Episcopal School, St. Vincent de Paul School and Episcopal High School.

The heart of the neighborhood is the community center, consisting of the McGovern-Stella Link Branch of the Houston Public Library, the Weekley Family YMCA, a field for the West University Little League, and a senior services center center. Residents contributed almost $350,000 to renovate Karl Young Park with new playground equipment, drainage and landscaping.

Search: BRAESWOOD PLACE

Visit Website: http://www.braeswoodplace.org