GALLERIA & TANGLEWOOD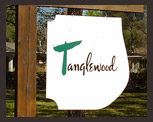 Tanglewood residents are drawn to the area by its lovely huge trees, comfortable homes and convenience to retail,  recreation, parks and entertainment. Home to the Houston Country Club, Tanglewood is located just west of  Memorial Park and north of the retail Galleria area.
Among Houston's most desirable neighborhoods, Tanglewood residents enjoy a sense of community and are often out strolling its tree-lined streets or jogging on the path that runs through the boulevard. Stringent deed restrictions provide a balance for maintaining the cosmetic integrity of the neighborhood. Today, many of the older, obsolete one-story homes are being torn down to make way for new construction providing magnificent luxury properties.
Garden homes, mid-rises and townhomes are popular residential options in the Galleria area. Residents here prefer homes with an "easy to care for" lower-maintenance lifestyle but love the experience which living in the area provides. The Galleria and Tanglewood area offers its residents close proximity to fabulous shopping and dining choices with the world-renowned Galleria retail center being home to many of these choices.
The area also provides convenient access to downtown and Memorial Park as well as easy access to major thoroughfares.

Search: GALLERIA & TANGLEWOOD

Visit Website: www.tanglewoodhomes.org